Sky High Gutter Cleaning
Request a quote below or have a look around at the services we offer.
01.
Quick, Free Quotes
We can quickly provide a quote via phone or email. Often we can provide a quote quote from details you provide or by using Google Maps. No need to wait around for a visit! Give us a call on today or email your request to [email protected] using our contact form at the bottom of this page.
02.
Variety of Services
Gutter Cleaning - Includes cleaning of all gutters, valleys, downpipes (above ground only) and any leaf-catcher/tank filters that may be on the property.
Extra services include: Solar Panel Cleaning, Minor Tree-Trimming, Minor Repairs. See Services for details.
03.
High Safety Standards
Roofs are dangerous, especially those in Queensland. We remain up-to-date with and adhere to current safety standards for working safely at heights. We are certified to work at heights and are fully insured. Temporary anchoring is setup on every job for the duration of the work.
04.
Quality Focused
We have a holistic approach to our jobs; from the roof peak, valleys and downpipes to debris on the ground, all will be cleared of debris and cleaned up. This is included in every quote, no hidden costs. If there is anything amiss with your roof (ie. broken tiles, missing screws) we will provide photos and in most cases be able to make repairs.
Get In Touch
Why do I need to clean my gutters?
How often should I have them cleaned?
Do I need gutter guard?
These are some good questions! Click on learn more to find the answers along with some others we get asked.
Learn More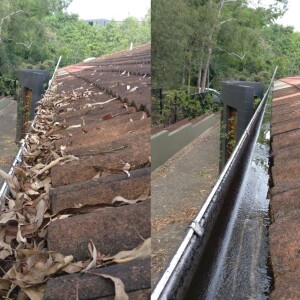 Gutter Cleaning
Gutter cleaning is a crucial part of maintaining not only your gutters but also the integrity of your roof. If you find you have leaks, the first thing to check is your gutters and valleys. If you are in a bushy area this is especially vital as gutters filled with dried leaves and sticks are a dangerous fire hazard.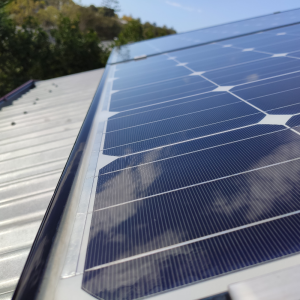 Solar Panel Cleaning
It is recommended to have your solar panels cleaned every 12-24 months depending on where you live. This helps keep their efficiency up and ultimately reduces electricity costs.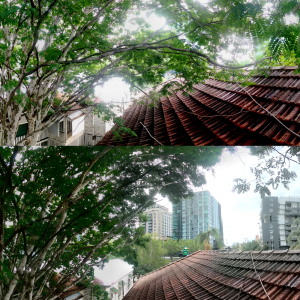 Minor Tree-Trimming
Tree branches that are growing right over your roof can cause damage to the gutters and roof. They quickly block gutters and downpipes and provide a thoroughfare for possums. In some cases they can prevent easy access to the gutters themselves. We recommend having tree-trimming done before the gutter cleaning is carried out.